We recently carried out a MIDAS Meter® Demonstration in a process plant in Germany, which delivered another great result.
A Ball valve was set up in the customer's research and development flowloop and tested at 8 Barg differential pressure. Unknown to our demonstrator, there was also a flow meter installed in the flowloop, which had been integrated to verify the results reported by the MIDAS Meter®.
It was an expected, but nonetheless satisfying, result for both Score Diagnostics Limited and our potential new customer, when the leak rate reported by the MIDAS Meter was almost identical to that measured by the calibrated flow meter.
We look forward to working closely with this new customer moving forward, on their implementation of our MIDAS Meter® technology within their valve management programme.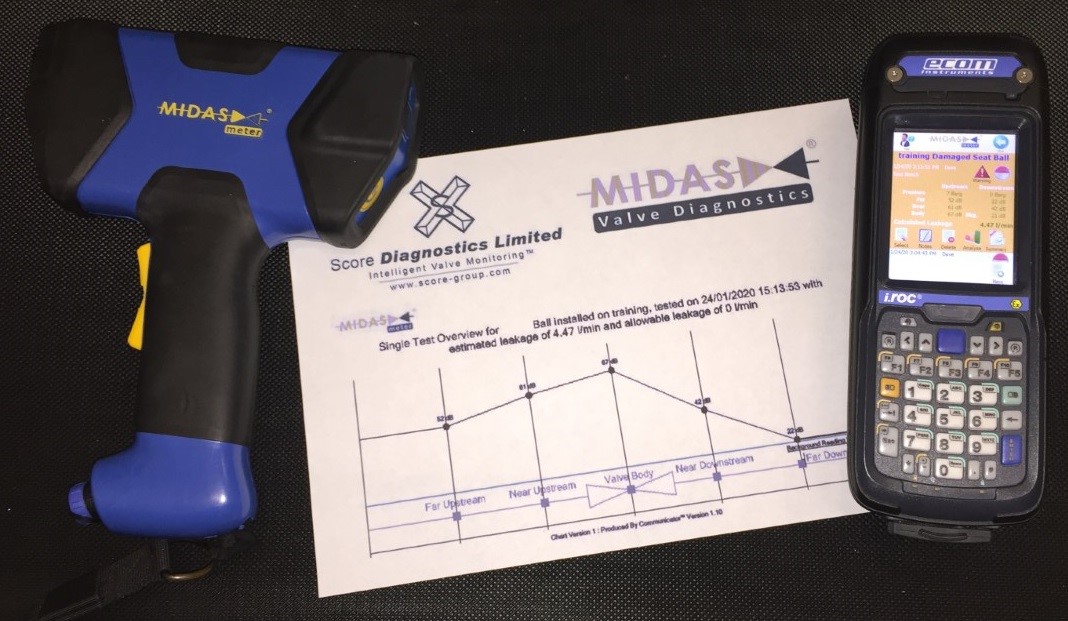 Source: Midas