We were delighted to be invited to introduce our MIDAS® range of valve condition and performance monitoring products and services in the Indian Marketplace at the Flow Control Exchange (FCE) Conference.
The event, held in the Mumbai Conference Centre, was very well attended and was supported by an adjoining exhibition, where local suppliers showed their latest innovations and products.
The engagement with – and feedback on – our presentations was very encouraging, with several key players in the market expressing strong interest in finding out more about our products and services and specifically the benefits they deliver to valve owners / process operators.
We are continuing to follow up on all opportunities generated at the event and look forward to extending our support for customers in the Indian market.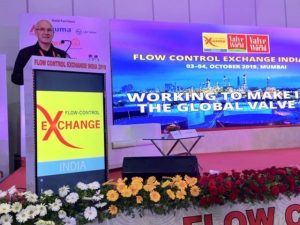 Source: Midas